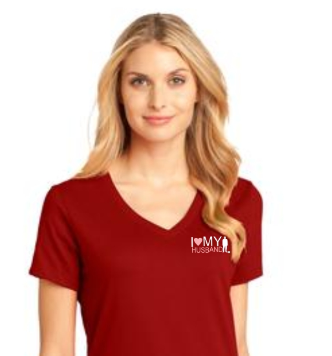 Go ahead! Wear your feelings on your sleeve! This cute, sexy t-shirts show off the power of your enduring love for the man you know is still the one…your husband. Just say "I do" again and again.
"I Love My Husband" T-Shirts: Red Pocket
These cute, sexy t-shirts are the perfect way to say "I love you" to your still Mr. Right!